Sexological Bodywork and Coaching Sessions
As a Certified Sexological Bodyworker, I believe that sexual health, education, and pleasure are basic human rights. My calling is to support individuals, couples,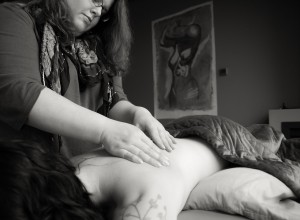 and groups in learning to direct their own erotic development, deepen their connection with their bodies, or work through sexual issues or concerns.
Our sexual habits and attitudes are built over our lifetime. Like any other habit, it takes continued work to change our relationship with our bodies and sex.
I offer experiential learning opportunities that consciously access profound embodied and even ecstatic states. My teaching incorporates a variety of instructive modalities, including breathwork, touch, pelvic release work, scar tissue remediation, and coaching in mindful erotic embodiment.
My coaching and bodywork sessions are designed for individuals, couples, or "moresomes" up to four people. A typical session lasts between 75 and 90 minutes, although depending on the client and the intention, longer sessions may be advisable.
Our first session will focus on going over your intake form and talking about your goals. What do you want? Now go deeper…what's beneath that? And beneath that? We may start with some embodiment exercises to build connection and trust between us. I will not do any bodywork with a client during the first session.
In our sessions, we will spend some time discussing consent, using the work of Dr. Betty Martin to create a safe, clear container for our time together.
"Intimacy is not a happy medium.
It is a way of being in which the tension between 

distance and closeness is dissolved and a new horizon appears.



Intimacy is beyond fear."  
—Henri Nouwen
Intimacy Coaching
Do you feel like you've lost connection with your authentic self, or never had it at all?
Do you struggle with understanding or accessing your deepest needs and desires?
Do you wonder how to communicate those needs and desires to your lover?
As your intimacy coach, we will work together to discover what intimacy means for you and how to increase your ability to be intimate with others. I can help you reconnect with your authentic self through directed bodywork, embodiment exercises, guided meditation, sacred witnessing, and discussion.
Workshops
I offer workshops on consent, body positivity, vulnerability and radical self-acceptance, as well as introductions to sexological bodywork, polyamory, and BDSM.
Holding a Safer Space
"It takes courage to show up and become who you really are."
—e.e. cummings
If you are on this page, you are already brave. If you are thinking about working with me, you are courageous. If you want to find the parts of you that life and the world have hidden and silenced, I salute you.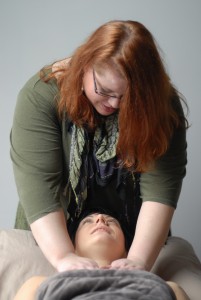 Challenging and changing our beliefs about ourselves can be scary. It requires us to face our shadows, to look at the parts we've tried not to see, to listen to the voice within we've tried to muffle. I cannot make that "safe" for you, because if an experience doesn't challenge you, it won't change you,
What I can offer you is a "safer space." Dr. Dan Seigel, PhD, developed the acronym COAL to describe an attitude of curiosity, openness, acceptance, and love. I promise to create an environment that offers space for both of us to embody these four qualities. I promise to hold our time together in confidentiality and to give exquisite attention to your emotional state. I promise to respect your boundaries. I promise to offer the best emotional support and education I can, within my limits as a trauma-informed coach.
Cancellation Policy
I recognize that life can be unpredictable and emergencies can arise. However, my time is valuable. Cancellations and schedule changes require 24 hours' advance notice to avoid being charged at the full session rate.